Live Celtic, Irish and Scottish Music. Dallas, DFW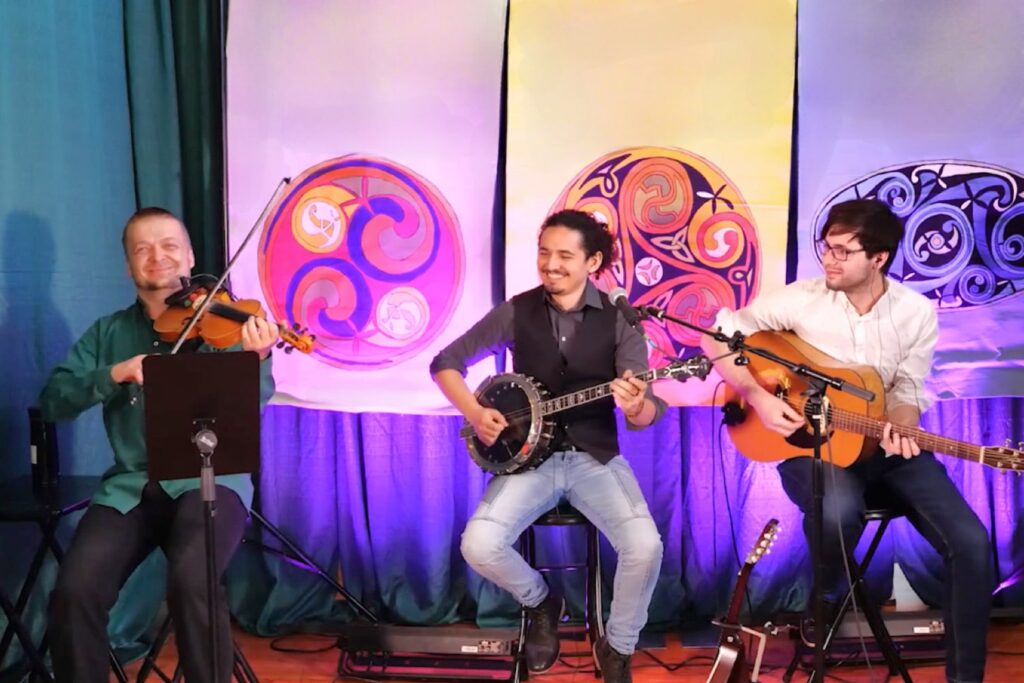 Celtic Music in Dallas for your special event!
It is real and we're proud to offer our premium live music. We play Irish and Scottish Traditional Music for weddings, anniversaries, parties, special and corporate events. We can play as less as two, so Celtic Duo or we can grow up to the band of 4 or more people. Tell us what do you prefer (contact)
We mostly play traditional tunes, but if you have a song request we can do that too if you tell us in advance. We've been playing for small and big parties, weddings and festivals. We have some music samples below.
Please let us know when is your event and what do you want to hear.
Irish Ceili dance
Scottish Ceilidh dance (Scottish Ball, Burns night and more)
Cape Breton square dance in Dallas!
KeyReel Musical Instruments
•Fiddle
•Tenor banjo
•Whistle / flute
•Accordion / box / concertina
•Mandolin
•Guitar
•Piano
•Bouzouki
•Percussion / Bodhran
KeyReel Music Events:
We offer both live and online performances
Wedding
Engagement
Anniversary
Party
Corporate event
Ceili / Ceilidh / Square dances
Other types