North Texas Celtic Strings. Spring Semester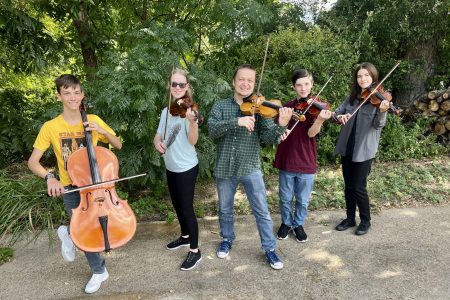 Fiddlers, welcome to the program!
This is internal page for NTCS Spring Semester 2023.
Please click here to you want to come back to our welcome page with next semester information. 
Information about the class
North Texas Celtic Strings Spring Semester started
on January 14, 2023, Saturdays from 12pm to 1pm
There will be no classes during Spring break, March 11 and April 1.
May 13 will be the last class. And finally Recital is May 18, which will be the end 
of the Spring semester
Location for classes – Community Unitarian Universalist Church (Plano, TX)
Location for recital – Carolyn Nussbaum Music Company (Plano, TX)
Fees:
Spring semester, 16 weeks – $400
Monthly option – $100